Scafell Pike Maps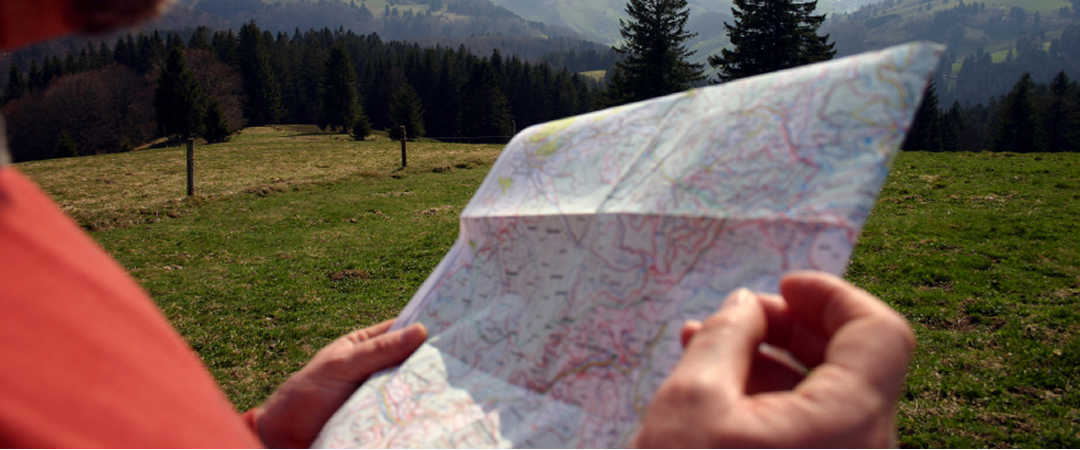 Choosing the correct Scafell Pike map to plan your ascent is important to ensure you have a safe, yet thoroughly enjoyable visit.
Before commencing your walk, the best Scafell Pike map to plan your route with is the 3D one which you can view on Google Earth. Not only does this show the inclines you will encounter on your Scafell Pike walk, but you can also view images taken by people who have already accomplished the walk and note what landmarks you will pass on your way.
Even though many of the photographs taken from the summit of Scafell Pike are truly incredible, they can never replace the sensation of being there yourself.
When using Google Earth, it is recommended to enter the exact coordinates for Scafell Pike on Google Earth (54° 27′ 15.2″N, 3° 12′ 41.5″W), as typing in "Scafell Pike" will direct you to the Wasdale Head Car Park. Also, do not forget to include the "N" and "W" in the coordinates or you will end up near the Parque Kabah in Cancun which, although being somewhat warmer, is full of palm trees, mosquitoes and overpriced cocktails – none of which you will find at the summit of Scafell Pike.
There is often a debate about which Scafell Pike map you should take with you when you visit. To make difference clear, Explorer maps have a scale of 1:25,000, while Landranger maps have a scale of 1:50,000 (about 1¼ inches to the mile) and unfold to 1000 mm x 890 mm.
The Explorer map will provide a greater detail of Scafell Pike, whereas the Landranger map theoretically shows a greater coverage of land.
OS Explorer Maps (1:25,000 – Greater Detail)
The Explorer map you need when visiting Scafell Pike is the 'The English Lakes: South Western Area – OL6 (OS Explorer Map Series)' which can be purchased from Amazon here.
OS Landranger Maps (1:50,000 – Broader Overview)
If you still want to purchase a Landranger map (perhaps to give you a broader overview of the area) you would need the OS Landranger 90 – entitled Penrith and Keswick from Amazon from around £8.00 (make sure you are not buying a used map or one from pre-Feb 2009). The area surrounding Scafell Pike will appear in grid reference NY215072.
Scafell Pike GPS v Scafell Pike Maps
If you have a GPS compatible Smartphone or stand-alone GPS device, you may feel that a map is obsolete. However, the best Scafell Pike maps provide additional security if your GPS device is unable to pick up a signal, the battery has run flat or – and many people will acknowledge this – if you do not know how to operate it properly.
For the sake of a few pounds, it is better to have a map of Scafell Pike with you – it forms part of the essential list of items that appear on our equipment page, and having a GPS to find your way to the summit is hardly sporting now – is it?
Best Maps for 3 Peaks Challenge
For those looking to take on the 3 Peaks Challenge, there are maps designed specifically for this purpose.
The National 3 Peaks Walk Maps and Guide Book: