Let's start by exploring what Geocaching is. Geocaching is a GPS assisted treasure hunting game. Millions of geocaches (containers) are hidden in specific locations all around the world, and can be hunted and found using a GPS enabled device to track their locations. Once you locate a Cache, you will find the surprise contents. Firstly you sign the logbook and then you choose to take the treasure and replace it with something else, for the next person to find, or to leave it behind, in the way it was before you found it.
It is incredibly popular! As of May 2014, there are 2,396,642 active geocaches and over 6 million geocachers worldwide. There is even a geocache on the summit of Mount Everest.
What equipment do you need?
A GPS enabled device is the only essential item.  Most smartphones have this facility and there are a variety of apps that can be downloaded to both iOS and Android handsets.  Depending on how adventurous you feel, and how seriously you want to take the activity, decent walking boots and good quality outdoor gear may also be useful if you expect severe conditions.
To accompany your GPS unit, you should also ensure you have read a guide, this one is particularly good – GPS for Walkers:
How do you get involved and where can you do it?
Firstly you will need to register for a free membership on the geocaching.com website. Next you visit the hide & seek page, enter your postcode and get searching for nearby geocaches. Once you have selected one to head out and search for, then you can enter it's coordinates into your GPS and get hunting.
There are other more specialised websites that offer access to the online communities and the coordinates of geocaches.  Handicaching.com is specially designed for disabled people, while Terracaching.com appeals to experienced geocachers looking for even more physical, creative and sometimes even absurd geocache challenges to discover and overcome.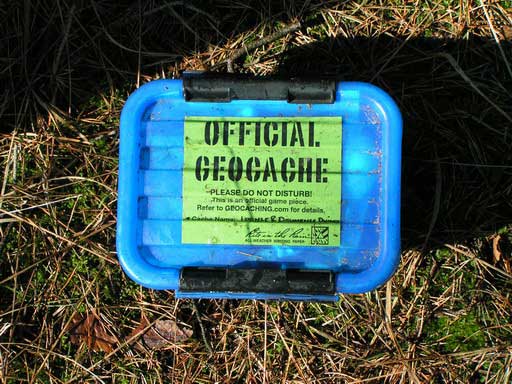 Geocaches themselves are not limited by size or location, rather by imagination. There are many different types of geocache, such as the mystery or puzzle caches, where you have to first solve a puzzle before you can unlock the coordinates. An EarthCache, for example, is a special geological location that people can visit to learn about a unique feature of the natural world.  There are even multi caches, involving numerous locations that contain clues, each leading to the next cache before the final treasure can be found. These are just a short selection of the many varieties of geocaches that exist.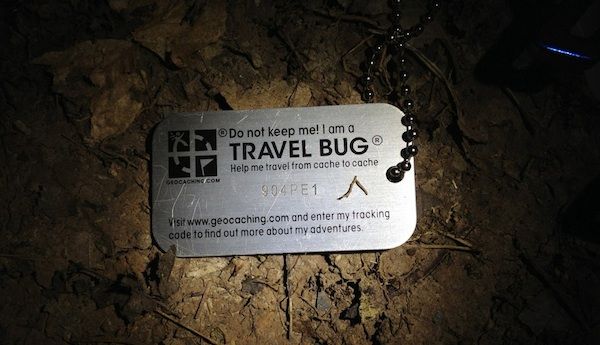 Occasionally they may be hidden creatively, or in a way that relates to their contents, such as being located high up in a tree or even underwater.
Resources to help you get started Geocaching
We've found two of the best books to get you started with geocaching. Each are short and sweet – after all, we want you to get out there and get started, not bogged down with 500 pages!
Endorsing positive values
Geocaching also encourages positive values and morals.  Rather than taking without any consideration for others, the activity promotes selflessness and a sense of leaving things the way they were found, or even to add to something in order to improve it.  This is an essential mentality for the protection of the countryside and the natural world, and an exceptionally positive and constructive way of thinking for young minds to develop.  The concept of collaboration through active engagement in the online community also means that members can see the results of their own work in the context of something larger.  They can observe the physical effects of adding to, and supporting, a community.  In effect they become an important, empowered member of a group through the process of finding, recording, creating and searching for geocaches.
There is a worldwide treasure hunt going on, and it's happening all around you.