Hiking is a great sport because at its core, it is one of the most fundamental activities that humans are designed to do. Walking through a landscape is the simplest and purest way to experience any environment, and it's exceptionally healthy for you as well. It is also for everybody. No person is ever too old or young, too unhealthy or too poor to go for a walk if they feel motivated and are able to do so.
There are a few points that must be taken into consideration before you set off out into the countryside.
"There is no such thing as bad weather, only bad clothing."
Contrary to popular belief, you do not need to spend a small fortune on your gear just because you want to go for a walk by the lake or through the fields. However, decent quality walking boots are an essential item. They are a must. Spend the time in an outdoors shop trying out different pairs and pick a model that will be suitable for your needs.
You might then find them online at a better price. They will also need to be broken in before they will become fully comfortable, a process that can normally be completed within a few short strolls, and the results are well worth the effort.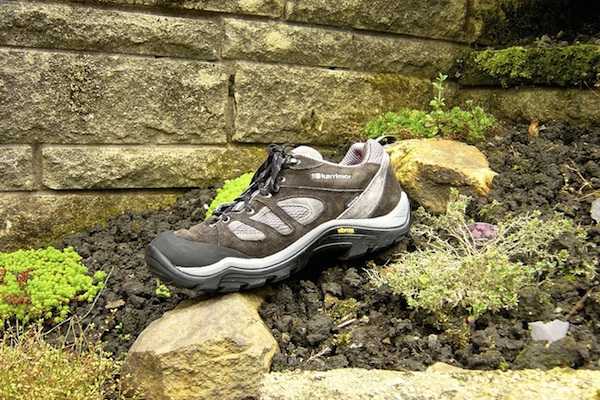 A reliable jacket is also a necessity. Think about the types of weather conditions that you may encounter, and try to choose a jacket that will provide you with those requirements. As you are starting out, enjoying the fresh summer English air, seeing the landscape from points and peaks that you have just climbed up to, or even noticing the delicate seasonal changes in the leaves and hedgerows, you don't want to be worrying about whether or not you bought the right coloured walking poles; or thinking about how your gloves protect you at temperatures of -40 degrees. It defeats the point of the exercise.
Boots and a jacket are the primary essentials, the rest can come over time, as and when you need these other items, and whenever you are able to afford quality.  Hiking does not need to be expensive. 
With Hiking, it's best to start small and build up gradually. Begin with short walks and easy tracks and go from there. Even a brisk 5-minute stroll will get the heart rate beating faster and the endorphins pumping around your body.  It is good to apply the principle that, in terms of exercise, anything at all is better than nothing at all.
Another advantage of hiking is that you can take it at a pace that you choose. If you feel too tired, sit down for a few minutes and enjoy the view before you continue, there is no right or wrong way to go for a walk, so do it in the way that most suits you, and you will be much more likely to continue with this enjoyable, healthy and rewarding pastime.
It's worth taking some snacks and water when you head out Hiking, or even tea or soup in a thermos flask on a colder day. This creates good opportunities for stopping points, and psychologically it can help to push you a little further, on to the next feature in the landscape before you stop. I will never forget my Mum motivating my reluctant little brother up the steep rugged mountain of Stac Pollaidh in the Scottish Highlands with the promise of sweets at the top. It worked extremely effectively!
Setting yourself goals is another fun way to improve your fitness and the enjoyment that you will get from Hiking. There are hundreds of thousands of trails and walks around the country, and every single one is a challenge for somebody.
Pick a route that you currently may be unable to complete and work up to it. It will be well worth it when you are standing on the peak of that fell, looking out over the lakes and landscape in the sunshine and feeling a new and powerful sense of achievement.
You are now only a pair of walking boots away from your first hike. Walking is free, and the landscape is there to be explored. Maybe today will be a short stroll through the fields and up a small hill, but why shouldn't this day in 3 years time be the start of a trek in the Atlas Mountains, or the beginning of your ascent of Scafell Pike? Do it because you can.
'A figure walking down their road, making their mark; It is an affirmation of the human scale and senses' – Richard Long